I'm like a sleepwalker. I want to compose a symphony whose scenario includes silence ... The music is at its peak – then there's a minute of silence – and the sounds start again.
– "A Breath of Life", Clarice Lispector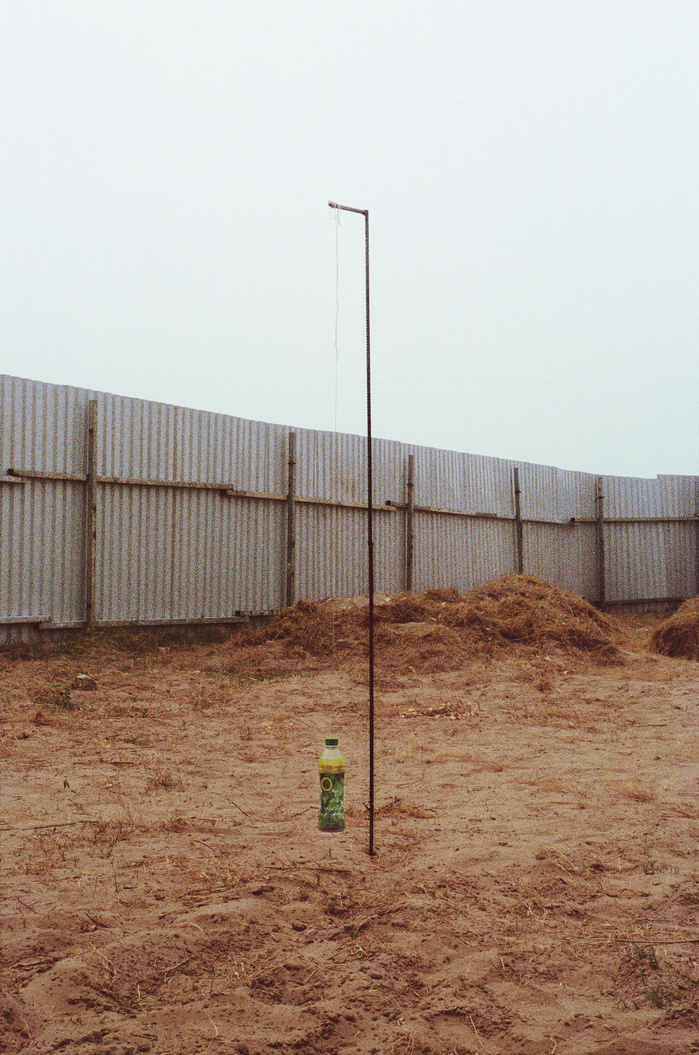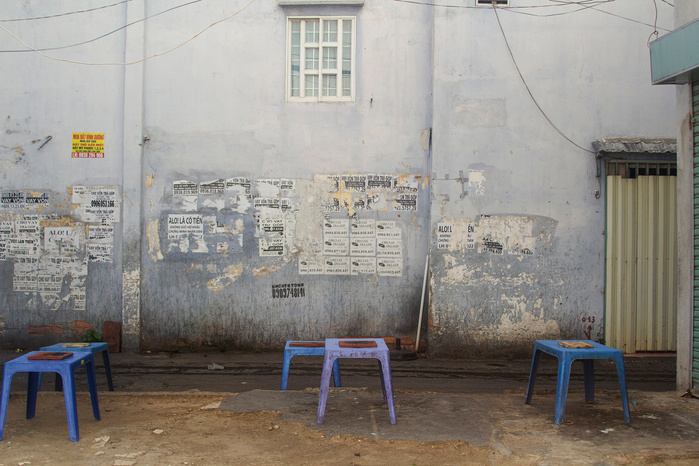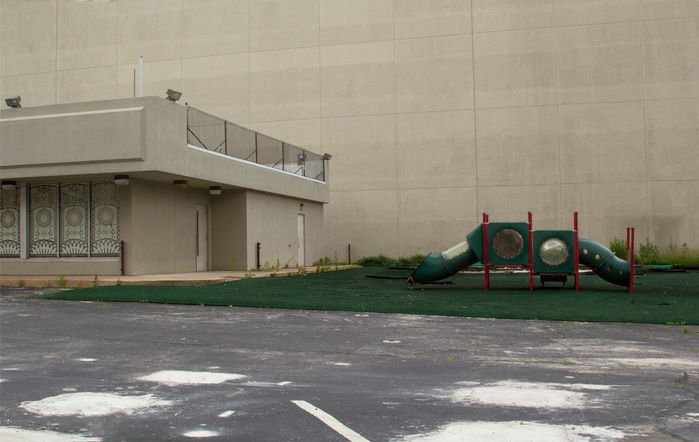 An empty space can make silent presences known. I've tried to erase myself when walking through public spaces (streets from both my hometown, Saigon, and where I used to work, Philadelphia). My assumption was that if I was alone, and if no one saw me, I was as unobserved, as unintelligible, as much alive as the slabs of concrete and plastic chairs. Over time, I realized that minimizing my presence meant amplifying the presence of other things. In these images, I chose to highlight the accessible and ignored, the hidden rituals, the imaginary dialogue between objects, and the human activity that is somehow always present, even in emptiness. When obscured by the shadow of inactivity, these unoccupied and overlooked spaces become sacred landscapes for visitors like me. And so these are my notches in time; they are moments where I find myself wondering about human activity. In examining the quiet of public spaces within the context of the recent pandemic, I'm collecting these moments of inertia to highlight the presence of another realm – one both subjective and unequivocal, at once familiar and undefined. I'm at a loss. I can't understand my own impact on the lives of others, but I can observe the impact of others — those who are unseen, or those who left only a while ago.